"There are some clubs that have club members, then there are some clubs that have club brothers". There was simply no other way for him to explain it, when referring to his motorcycle club of seventeen years. The passion and love for the Soul Brothers Motorcycle Club was evident in everything he said and what he said, was what he meant!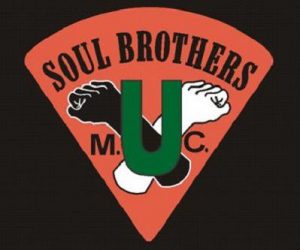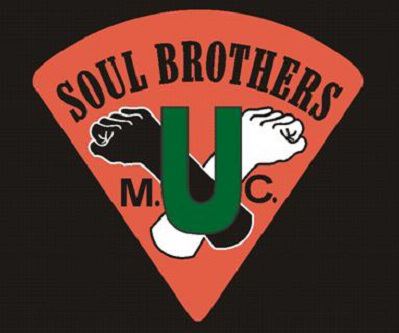 I spoke to Bread, president of the Soul Brothers MC (Arizona), concerning his recent celebration of 42 years of BROTHERHOOD. Bread has been president of his chapter for 8 years, after serving in other official positions for a number of years. From our conversation alone, he seemed somewhat of a modest and humble brother, emphasizing his gratitude for the out pour of support he received from the biker community for their annual celebration. He explained that his club enjoys what they do. The fellowship, the hospitality, the camaraderie……all felt during their annual weekend as a result of what they stand for.
The Soul Brothers MC (Arizona) consists of about 30 members, however, their annual celebration attracted over 6,500 patrons from all parts of the country. When asked how they are able to manage such a massive, yet successful event, Bread stated that the brothers work really hard on that weekend. He stated that they are responsible for making sure the event is successful. Bread also stressed the importance of having an incident free event. He stated that in the years that they have celebrated, there has never been any issues and he wants to be sure it stays that way. I would assume, it all boils down to a matter of respect, with their chapter being one of the oldest MC's on the West and their mother-chapter in Stockton, CA existing for almost 50 years.
The annual celebration kicked off on Thursday evening with their Fish Fry, followed on Friday with their Pre-Party (Meet & Greet) and ended on Saturday with their Picnic at the racetrack and annual dance on Saturday night. As a matter of comfort, Bread stated that the party is held outside in a large parking lot area. An inside venue would be too hot to accommodate a large crowd. He even mention that as bikers, they take into consideration that most want to be closer to their motorcycles and not feel closed-in.
The Soul Brothers MC (Arizona) continues to live up to their name. They understand that having numbers for the sake of a vest is not as important as having a brotherhood among a few like-minded men. Their love for what they do will continue to show in how they treat each other and more importantly, how they treat those that support them. Another year of existence is certainly a reason to celebrate, but the Soul Brothers MC (Arizona) will continue each year to celebrate BROTHERHOOD!