Fifty years of anything is certainly a blessing! Whether it be fifty years of marriage, fifty years of business, or simply fifty years of existence!  In celebration of her 50th birthday, Sunshine Rogers decided to ride to the lower 48 states on her motorcycle, Fatty, in hopes of gaining a stronger relationship with God, through prayer and conversation. Here is her interview:
GY: What inspired you to ride to the lower 48 states on your motorcycle?
SR: I wanted to celebrate my 50th birthday. I have done so much in life, so I wanted to use the time to have a conversation with God and talk about what he wanted me to do with the rest of my life. I wanted to connect to him spiritually and do something that I love doing at the same time.
GY: How did you prepare for the long trip?
SR: To help prepare, I spoke to Highway Smiley to plan a route for the trip. Once I had my route together, I was ready to go. I spoke to him again before I left to make sure I had the route correct. I didn't use any apps or anything. I took two cell phones with me so I could use one for the GPS but one of the phones went out.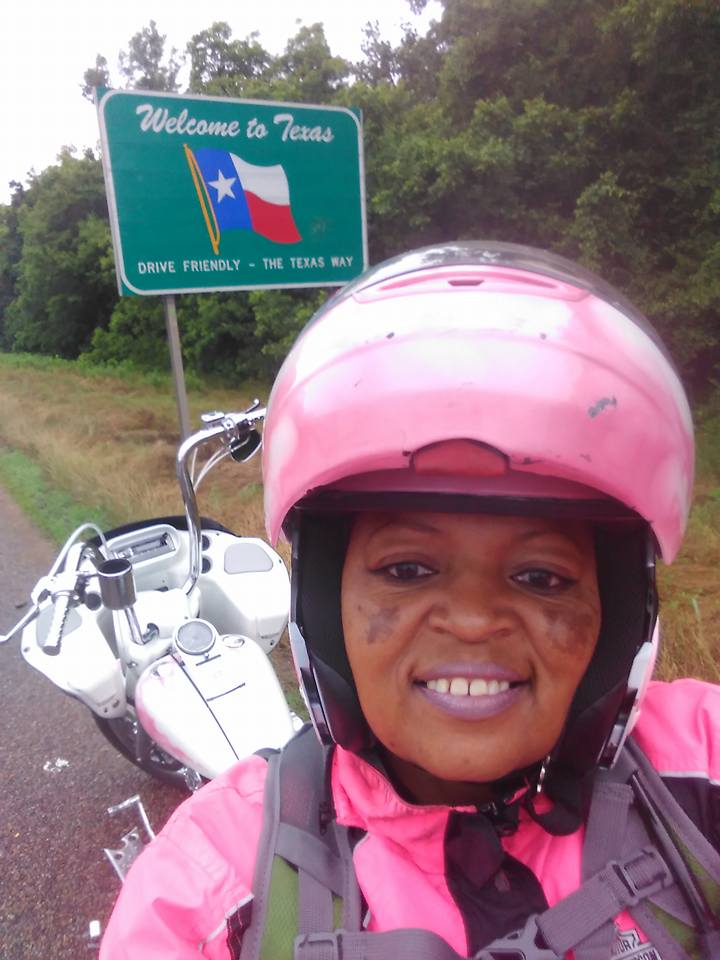 GY: When did your trip start and ended and what kind of motorcycle did you ride?
SR: I rode a 2004 Fat Boy Soft Tail, Harley Davidson. I started on June 3rd from Houston, Texas and ended in Redding, California on June 24th.
GY: To do a trip of this nature solo is impressive. How long have you been riding motorcycles?
SR: I have been riding for about 15 years. My Softail that I rode on my trip had 106,000 miles when I started my 48 states.
GY: Did you encounter any bad weather or issues that delayed your trip?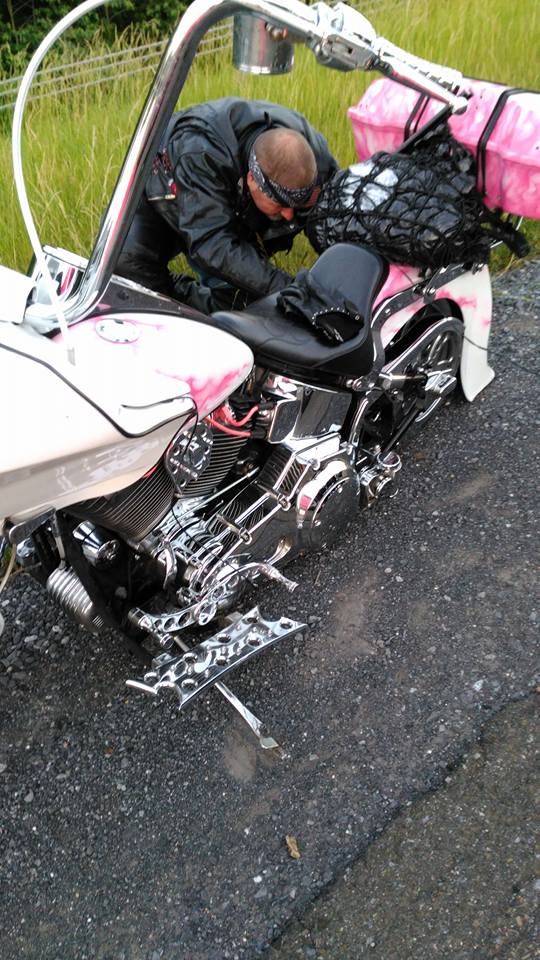 SR: At the beginning of the trip, I was stuck in Alabama for two days due to the weather and bad storms. I also had a flat tire once and other minor mechanical issues. But thanks to God, he continued to send people to help me right when I needed it. I was praying my entire trip, and I knew that he would work it out, so I wasn't worried.
GY: What was the most memorable for you on your trip across the country?
SR: I was amazed at all the angels that God kept sending my way. I was stopped in Kansas by a state police, and didn't realize that he was following me. When he pulled me over, he asked why didn't I stop for him. I told him that I was just deep in prayer. I told him the truth. He let me go with a warning. My entire trip was about me growing closer to God. I learned as I rode and my faith in God continued to grow.
GY: What was the total number of miles for your trip?
SR: In total, I rode 9,139 miles.
GY: Even though your purpose for the trip wasn't for the patch, how does it feel to be the first female to receive the red star Highway Smiley patch?
SR: I didn't know at the time that I was going to be the first female until you told me about when I talked to you after my trip had started. I appreciate everything that Smiley does for our community and I appreciate earning my patch.
GY: Anything else you would like to add?
SR: I wanted to thank all those that followed me and prayed for me. God truly blessed me. He allowed me to meet new people along the way that I wouldn't have met. I want to thank the Afro Dogs in Youngstown, Ohio. They took my bike and serviced it from tire to tire. They found a few things wrong but they made sure that they checked everything. The changed my oil and realigned my tires and also had to replace a screw in my primary.