Cruising across our beautiful country is an amazing, life changing experience. Becoming one with the road, the wind blowing and the breathtaking sights are to die for! The best part of the trip, is leaning back, and taking it all in……but wait……leaning back? Not on a sportbike! Who would want to ride a sportbike cross-country? After all, how would you be able to enjoy the ride?
Loaded down with luggage and traveling accessories, Dave aka OD, of Triple X Riders, has traveled to all 50 states……….49 of which he rode a Kawasaki sportbike. His first motorcycle would be a Kawasaki ZZR600 and current motorcycle of choice would be the Kawasaki ZX14. With over 300,000 miles under his belt and 4 cross-country trips, OD states, he just loves to ride. It was never his intent to complete all 50 states, however, he started riding and before he knew it, he had traveled to them all. As for Hawaii, he flew in and rented a motorcycle to ride through the beautiful island.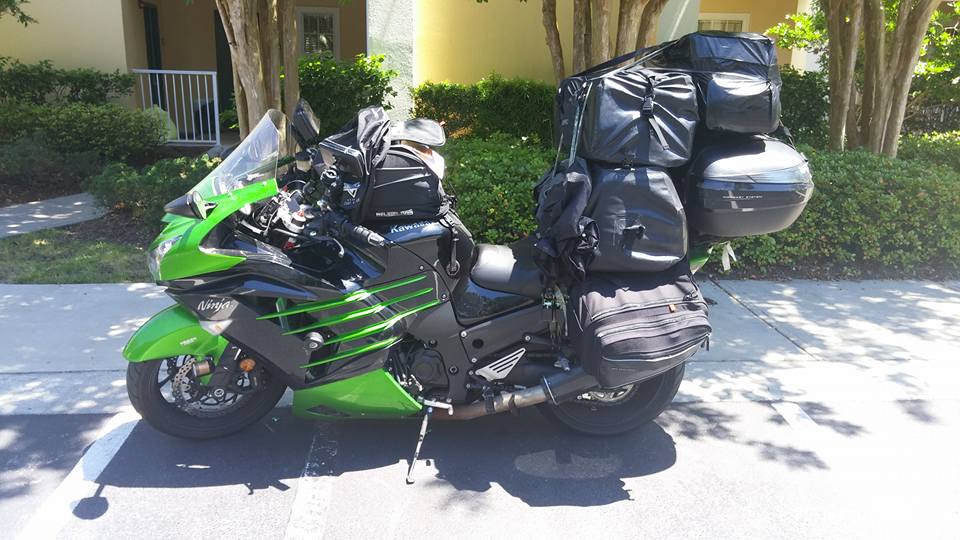 When asked which trip was the most memorable, he stated that it was Alaska by far. "The mountains and glaciers were stunning," said OD. "I saw a path while riding and took the path off-road, followed it to a wide open beautiful place with no one there but me. The road conditions caused me to get half the life on my tires, so I stopped at every town until I found a shop. I did find one Honda shop, but it was closed. However, the shop manager invited me to his house to stay and break bread. By the time I found a tire, I had plugged it three times, and the cords were starting to show."
With a sportbike, there are no saddlebags attached, so he has to strategically strap and pack his traveling essentials on top of his Kawasaki. When asked what were some things that he needed to travel with, the items were pretty simple, such as money, time off, GPS, a few tools, and his phone. A few other things that were needed for planning his trips were Waze, google maps, and Microsoft Streets & Trips.
When asked about any unexpected events or issues that he experienced while riding, he stated the things that were pretty common, such as bad weather, but also told about a time when he had issues with his motorcycle because of bad gas. He went on to share that, during his initial trips, he would frequently run out of gas, due to being so focus on the ride, however, he has the whole gas situation under control now.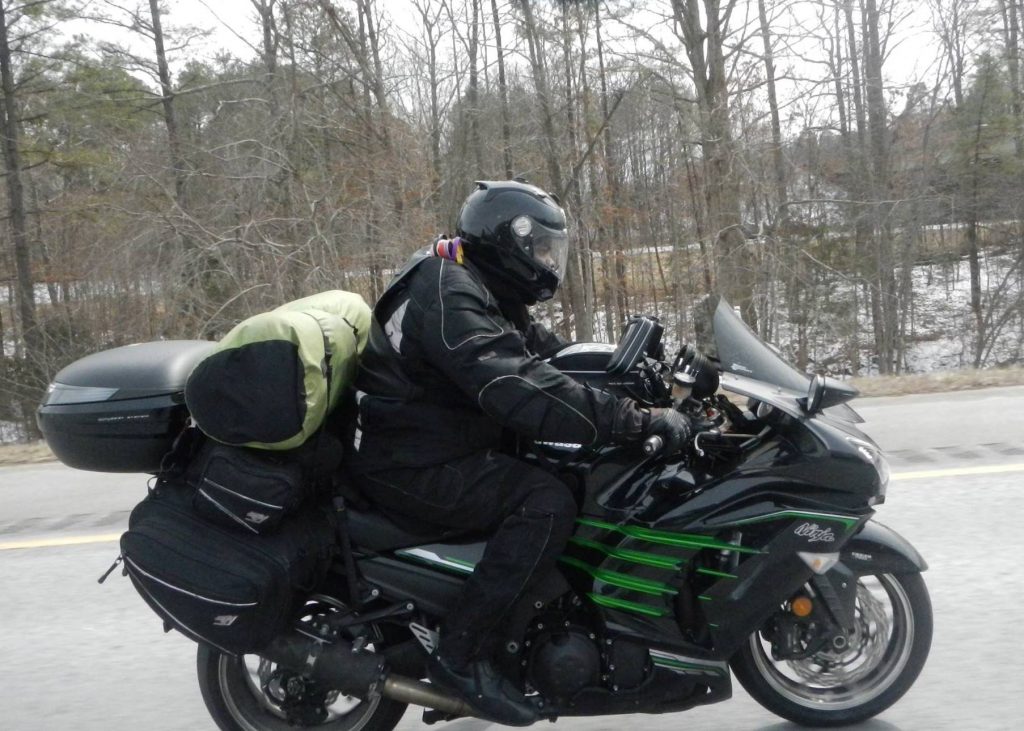 As for leaning back, well…..it wasn't on his list of important things, and he prefers to continue enjoying the sights as he has for the past 13 years, on his sportbike! Whether on a Harley or a Kawasaki, the love of riding is all the same. OD shared that getting yonder is like Heaven on earth. It's not about a particular destination, he just want to ride. He said that he often turn off all electronics, not to be disturbed and hit the road, and just ride!
Interviewed by: Shareef AsSadiq

Written by: Stephanie Hampton

Photo Courtesy of Mz. Kelz Photography