Have you ever had a close call on your motorcycle? Have you had one of those pucker moments where you have to pull over and collect yourself before you ride any further? I know I have. Frankly, I think we all know that motorcycles can be dangerous. According to the National Motorcycle Institute, "driving a motorcycle is approximately 27 times more dangerous than driving a car, mile for mile." Yet, here we all are, accepting the risk. No matter what machine you ride, we all know the rush and freedom of twisting that throttle and feeling the wind and road rush by. But how can we make ourselves safer, and increase our chances of staying alive on the highway? Turns out, there's a lot we can do as riders to keep ourselves out of harm's way. From gear and helmets, to riding habits, here are a few tips and tricks to extend your riding career: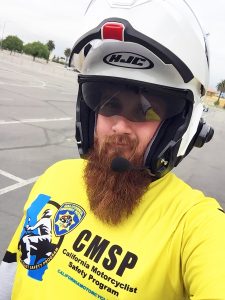 As riders, we can be quick to blame "cagers" for our problems on the road. We rage at the idiots who don't see us, or cut us off, or inject their vehicles into our carefully organized runs. Too often, we forget that our safety on the road comes down to our own ability to interpret the signs around us and be alert for danger. The things I've listed above are a good start to keeping yourself safer, but that's just the beginning. No matter what kind of riding you do, whether it's track, mountain cruises, or long distance touring, YOU determine your level of safety on the road. My hope is that you'll take the tools I've offered up, and add them to your toolbox. Keep your knees in the breeze, stay out of trouble, and catch me on the road!
Written By: Justin "Redial" Kiernan-Safety Instructor

See this article and more in our May/June issue!